With TikTok at our fingertips, we discover new beauty trends what feels like every other day. However, when a new year rolls around, we like to start fresh with our routines. As with any clean slate, we're making space for the new and shooing out the old.
While there were plenty of beauty trends we tried last year that don't need to see the light of day in 2023, there are a few that have followed us through to the new year, and we're not mad about it. From the iconic slicked-back bun to amber-based fragrances, here are the eight biggest beauty trends that show no signs of leaving in 2023 (and the products you need to achieve them).
Glass Skin
Clean, healthy-looking skin is ever-trending, but the "it" way in which we get it looking so is always changing. From skin cycling to implementing high-tech devices into your routine, 2023 has a plethora of TikTok-viral trends in store to get our dermis' looking lustrous. Still, no matter what methods you use in your routine, achieving flawless skin comes down to consistency and using products tailored to your skin concerns.
As a beauty writer, I am constantly testing and trying the latest and greatest beauty trends and products. While that keeps my day-to-day life exciting (and keeps me in the know!), constantly introducing new products to my acne-prone, dry, and sensitive skin is arguably the last thing I should be doing to keep my face blemish-free. When my skin is craving a proper reset, I fall back to the basics and cycle through three simple products: cleanser, exfoliator and moisturizer. I know, it sounds too simple to be true, but in order to achieve clear skin, simplification may be your one-way ticket. Plus, implementing a retinol a few times per week definitely doesn't hurt.
Slicked Strands
Queen Hailey Bieber's snatched bun sparked the beginning of the sleek hair era, and it's going nowhere. This look is not only perfect when you're running late for work, dinner, a workout (the list goes on) but it's the ultimate way to throw your hair out of your face. And, it works every time. Being the lazy, nighttime shower girl that I admittedly am, I often go to sleep with damp hair and wake up with all-over-the-place strands. But, the staple slicked bun comes to the rescue every time, and I'm out the door in minutes.
Really, all you need for this simple look is a boar brush and a strong-hold gel. Crafting the bun is easy: Simply apply the gel to the top of your head, brush your hair back into a bun, secure it in place, and add a touch more gel to smooth down any leftover flyaways. However, finding a gel that is soft-to-the-touch and doesn't harden on your head is a feat we never knew could be so difficult, until we found Curlsmith's Shine Gel. Included on its list of accolades: it holds your 'do in place for hours, it's completely fragrance free, and it imparts a glossy shine to any style. I simply can't live without it.
Amber Fragrances
I'm a sucker for a warm, captivating fragrance, but I find that my absolute favorite scents among my vast range of perfumes all share one common note: amber. While I'm aware that brands are not tailoring their fragrances to my nose, it sure feels like they are with a new amber-focused fragrance popping up in my inbox at least twice weekly. It's safe to say that amber is the mega fragrance craze of the moment, but because of its versatility and blendability with other notes, we expect it to continue popping up in fragrant formulations for the foreseeable future (and we're not mad about it!).
Skin Care as Makeup
Gone are the days of spending 30 minutes (or more) applying your daily makeup. In today's world, we're all about skinimalism. Products that serve as skin care and makeup in-one are all the rage, as they allow us to skip the extra steps of serum, moisturizer, and even a stand-alone SPF, drastically shortening and simplifying our daily routines. And, just like any of today's circulating trends, we have TikTok to thank for getting interests in skin care, and therefore no-makeup-makeup, up by hefty percentages. The 12-step routine is no more, but what are people using instead?
Products that are formulated with skin-care ingredients—hi, hyaluronic acid and squalene—truly make life that much easier, especially with our day-to-day routines picking back up again post-covid. We have been reaching for ingredient-filled tinted moisturizers that double as a serum, or lactic acid-based highlighters that double as hydrators (see below). These two-in-one staples not only make our skin look dewy and delightful, but unleash long-term clear skin with every use.
.
Textured Tresses
Whether it's a wolf cut, curtain bangs, a 90's blowout, or a diffused curly bob, hair with character is one of the most prominent beauty trends this year, and we're stockpiling every perfectly imperfect look for inspiration. Take it from the stars we know and love—que Bella Hadid, Hailey Bieber and Kylie Jenner—a layered, bedhead-chic look adds the perfect grungy twist to any style, and it's not too laborious to maintain.
If you want to achieve a textured look, we recommend three products: volume mist, texture spray and a styling tool of choice⁠. Your hot tool can range from a straightener to a diffuser—feel free to tailor your tool to the look you're going for. To nail the style, simply spritz the volumizing spray, accompanied by a heat protectant, on wet hair and scrunch it into your strands before going in with your styling tool, adding movement throughout your hair by gently pulling it in different directions. If you're opting for a straightener, make sure to blow your hair dry first. Lock in your style with a spritz of texturizing spray directly into your roots for added height, structure, and the perfect amount of messiness.
Goth Glam
If any makeup trend is set to make a dramatic come up in 2023, it's the alluring, futuristic, enchanting goth girl glam. Jenna Ortega was among the initial trendsetters in Netflix's hit show Wednesday, where she sported two black braids and smudgy under eyes in every episode. But, we've been seeing many different iterations of this look transpire among celebrities and beauty buffs alike, and it's safe to say we're into every spooky rendition.
Looking to amp-up your dark side? start with the most alluring feature of your face: the eyes. We like to use a creamy, nude shade on our waterline and a dark kohl on our lids to achieve that awake yet smoky look with just one easy-to-use product. If you want to add a little bit of sparkle or, dare we say, a touch of color, a pigmented shadow is where to reach. Blend until it looks perfectly undone and messy before applying a solid two coats of the darkest mascara you can get your hands on (don't forget to add a coat to your bottom lashes!).
Brushed-Up Brows
I've never been one to fill or tint my brows because they're already dark as it is. However, when laminated brows became one of the biggest beauty trends of the year, I hopped on the bandwagon right away and haven't gotten off since. Now, I'm a bit too busy and lazy to follow a once-per-month schedule of brow lamination, but I carry a brow gel with me in every bag so my arches are snatched throughout the entire day.
If you don't have dark, full eyebrows, don't fret! Skinstore offers a variety of different products to get them looking exactly how you want them: flawless. Start by combing your brow hairs up with a gel before tracing them with a nude pencil to add a touch more definition. Notice any bald spots that are in need of some color? Apply an eyebrow pencil that's one shade lighter than your natural color and nobody will ever know.
Inside-Out Beauty
If anything came out of the covid era, it's that health and wellness matter. For some, this means spending more time with yourself or waking up an hour earlier to watch the sunrise. But for others, wellness comes from the inside-out. Whether it's supplements that boost hair growth or tinctures that make your skin glow, we've been adding a slew of beauty-enhancing unguents and potions to our everyday routines. A tablespoon of The Beauty Chef Glow in our morning latte is the perfect, tasteless way to add wellness benefits to your morning brew, and over time your skin will thank you.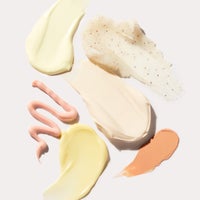 Our team of beauty experts cover everything from skincare to makeup, picking out the most effective products from the best brands and latest trends. Stay up to date on everything beauty with the SkinStore blog, and find all your essentials in one place.